Saturday, July 2, 2016, 05:30 PM
Posted by Administrator
1983 was the year Chess Partner was created.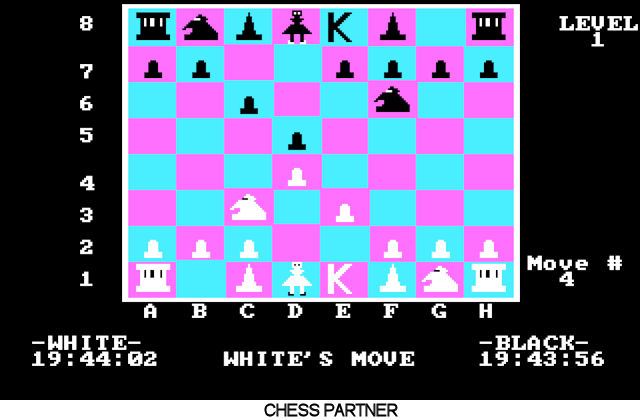 Although the graphics was a bit like the VCS 2600 games, it uses color, but it's definitely not the best one at the time it was published.
Then in 1984, Chess 88 arrives, and it plays well (and still on the first IBM PCs).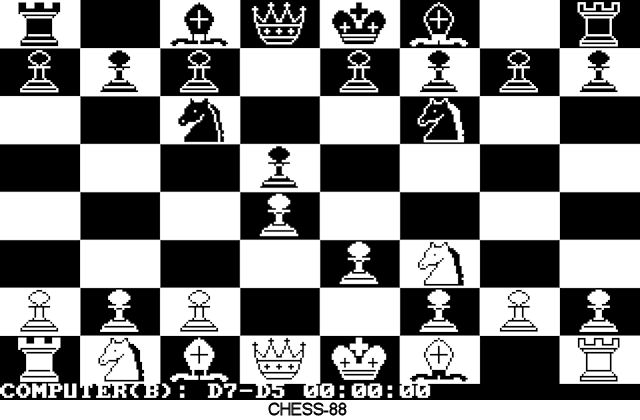 Also in 1984, MyChess was available - looks great even in 2D (pieces were represented in a pseudo 3D look). Still no need for EGA or even VGA: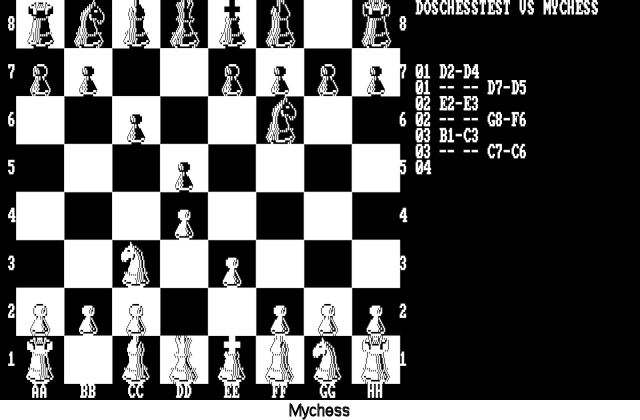 And very famous, Sargon III enters the scene in 1984, finally, for the PC too.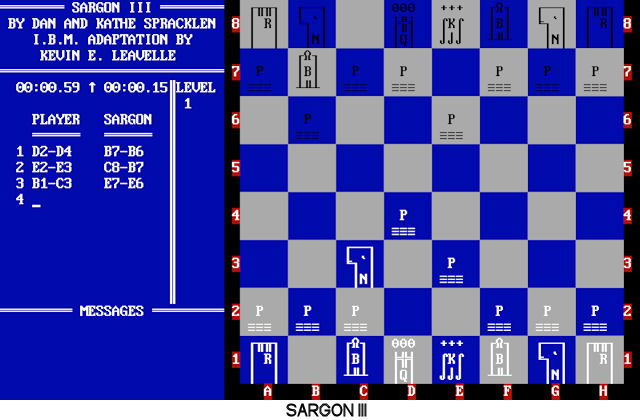 Cyrus looks *very* nice in (EGA) 3D mode, although it was not really strong. Created in 1985: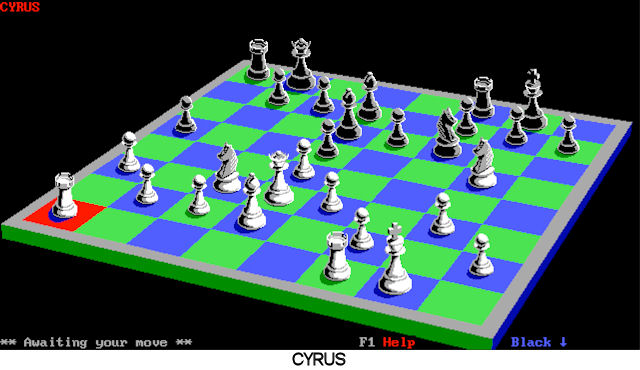 "related link" leads to an entry of a chess program wiki about MS-DOS versions.
Continued in PART 3.

2 comments
( 574 views ) |
permalink
|
related link
|





( 2.9 / 596 )
<<First
<Back
| 14 | 15 | 16 | 17 | 18 | 19 | 20 | 21 | 22 | 23 |
Next>
Last>>