Sunday, October 12, 2014, 06:00 PM
Posted by Administrator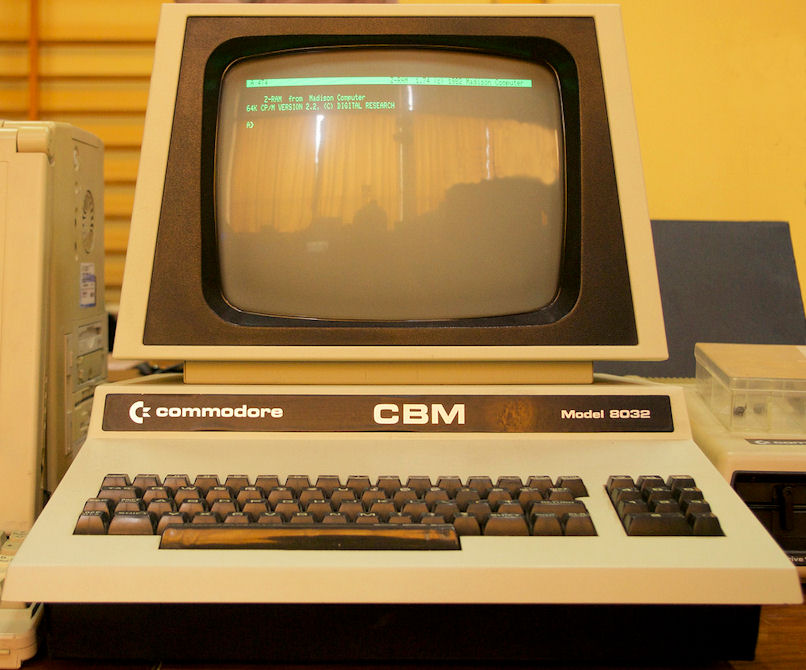 As you can see, there was an "expansion" board with a Z80 cpu for the CBM 8032.
Madison Computer build a board named "Z-RAM". But it wasn't only a RAM expansion. It was also a CPU addon board, running CP/M 2.2. The disk format still used GCR coding, means the 6502 was still used for I/O operations, similar to the C64 running CP/M with the Z80 cartridge.
This wonderful but rare expansion was seen at the Classic Computing in Schoenau, Germany, a few days ago. Data Becker sold this as "CP/Maker" in Germany in 1982/1983.
For more information about the expansion board, visit Mike Naberezny's Site, see below "related link"...

add comment
( 284 views ) |
permalink
|
related link
|





( 2.9 / 106 )
<<First
<Back
| 21 | 22 | 23 | 24 | 25 | 26 | 27 | 28 | 29 | 30 |
Next>
Last>>