Monday, December 10, 2012, 10:00 AM
Posted by Administrator
Almost unbelievable, what some are willed to pay.
An Apple I was auctioned for a price others would buy a house instead.
Original Apple I are very rare, also because only about two hundred devices were selled in 1976. A similarity to the later Apple II is easy to recognize, but only in terms of electronic design/circuits.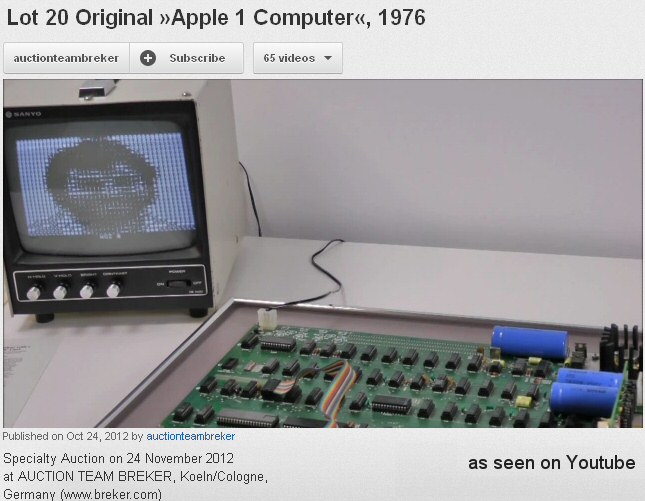 But only a few knows a very good replica is offered:
>> Briel Computers Replica 1 <<
You will got the (original) feeling for a fraction of the costs ;-)
Not really easy to explain - original, old MOS Technology KIM-1's are much cheaper, but have almost the same historical meaning.
P.S.: You can get a replica of a KIM-1 at brielcomputers.com too (named
Micro-KIM
) ...
Added later:
There was a
second Apple I replica
made, look
here
for more infos.
Thanks for the comment !

2 comments
( 326 views ) |
permalink
|
related link
|





( 2.8 / 258 )
<<First
<Back
| 29 | 30 | 31 | 32 | 33 | 34 | 35 | 36 | 37 | 38 |
Next>
Last>>